Aging doesn't have to mean slowing down socially or giving up the things you enjoy. Whatever your age, it's important to prioritize a fulfilling and active lifestyle to enhance your overall well-being.
Independent senior living communities like Everlan of Louisville in Louisville, KY, provide a vibrant environment for older adults to enjoy their golden years to the fullest. Unlike the services offered at some senior centers, Louisville, KY's premier community, has various activities and amenities tailored to seniors' unique needs.
Everlan provides an enriching experience that promotes social interaction, personal growth, and a sense of belonging. In this blog post, we'll delve into the various activities available in independent senior living and explore how this lifestyle choice helps seniors live better lives.
Embracing Fun
At Everlan of Louisville, independent senior living is designed to empower residents and foster an environment that encourages an active and fulfilling lifestyle. Let's take a closer look at the activities available.
Fitness and Wellness Programs
Staying physically active is vital for seniors' health and longevity. It's so much easier to stay active in a community of friends and neighbors. Everlan of Louisville provides a range of fitness classes and wellness programs tailored to various ability levels.
Residents can participate in yoga sessions, water aerobics, strength training, and guided walks, all under the guidance of qualified instructors. These activities promote physical fitness and help maintain flexibility, balance, and overall well-being.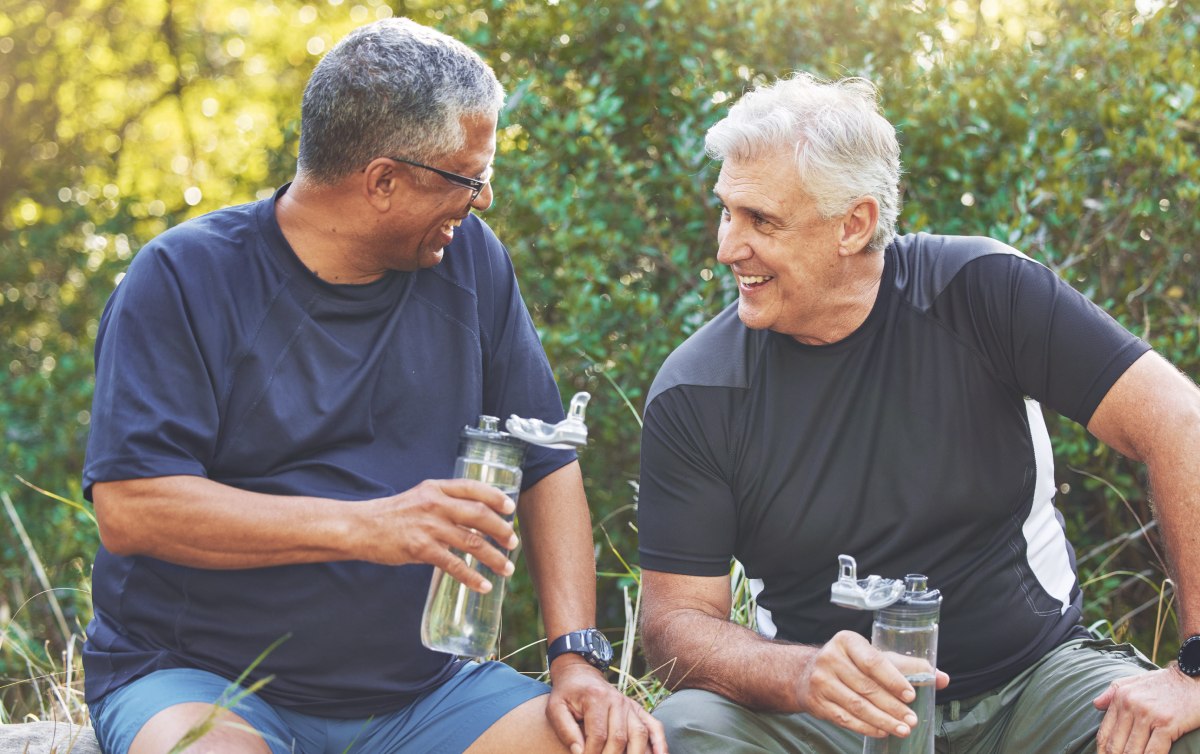 Social and Recreational Activities
One of the main advantages of independent senior living at Everlan of Louisville is the abundance of social opportunities. The community organizes a robust calendar of events, including game nights, movie screenings, art classes, and live performances. Residents can also engage in group outings, such as visits to local attractions, cultural events, and senior centers in Louisville, KY. These activities foster social connections, reduce feelings of isolation, and provide a platform for building lasting friendships.
Lifelong Learning and Enrichment
Everlan of Louisville recognizes the importance of continued intellectual growth. Through a variety of educational programs and enrichment activities, residents can explore new hobbies, learn new skills, and stimulate their minds. These offerings may include book clubs, guest lectures, computer classes, and workshops covering a range of subjects, such as art, history, and technology. Engaging in these activities enhances cognitive function, boosts self-confidence, and instills a sense of purpose.
Dining and Culinary Experiences
Dining is an integral part of any community experience. At Everlan of Louisville, residents can savor nutritious and delicious meals prepared by professional chefs in elegant dining venues.
The menus are thoughtfully crafted, considering individual dietary needs and preferences. In addition to communal dining, Everlan of Louisville may organize culinary events, cooking demonstrations, and themed dinners, providing a delightful gastronomic experience for seniors.
Benefits of Independent Senior Living
Choosing independent senior living at Everlan of Louisville in Louisville, KY, can significantly improve the quality of life for seniors. Here are a few ways this lifestyle choice helps seniors live better lives:
Maintenance-Free Living: Independent living eliminates the burdens of home maintenance and household chores, allowing seniors to focus on activities they enjoy rather than worrying about upkeep tasks.
Social Engagement: The active social calendar and communal living environment at Everlan of Louisville encourages social interaction, combats loneliness, fosters a sense of belonging, and promotes well-being.
Enhanced Security: Independent living communities prioritize residents' safety and provide 24/7 security measures, emergency response systems, and trained staff to ensure peace of mind.
Supportive Environment: Everlan of Louisville offers personalized support services, enabling residents to age in place gracefully. The staff can assist with daily tasks, medication management, and health care coordination if needed.
Unlike what you may find at Louisville, Kentucky senior centers or other communities, independent senior living at Everlan of Louisville in Louisville, KY, offers many activities and amenities that enhance the lives of older adults.
From fitness and wellness programs to social engagement and lifelong learning opportunities, residents can enjoy an active, fulfilling lifestyle tailored to their individual preferences. By choosing independent living, seniors can embrace a vibrant community, nurture social connections, and relish the joys of maintenance-free living. Everlan of Louisville is dedicated to creating an environment that empowers seniors to live their best lives, ensuring their golden years are truly golden.
Isn't it time to live your retirement dream?
Learn more about upscale, active, and engaged senior living in Jefferson County.
Contact us today to schedule a tour.