What is short-term senior living, and how does respite care work at luxury independent living in Chattanooga, TN? For starters, it can be considered an extended vacation tailored to the needs of an older adult.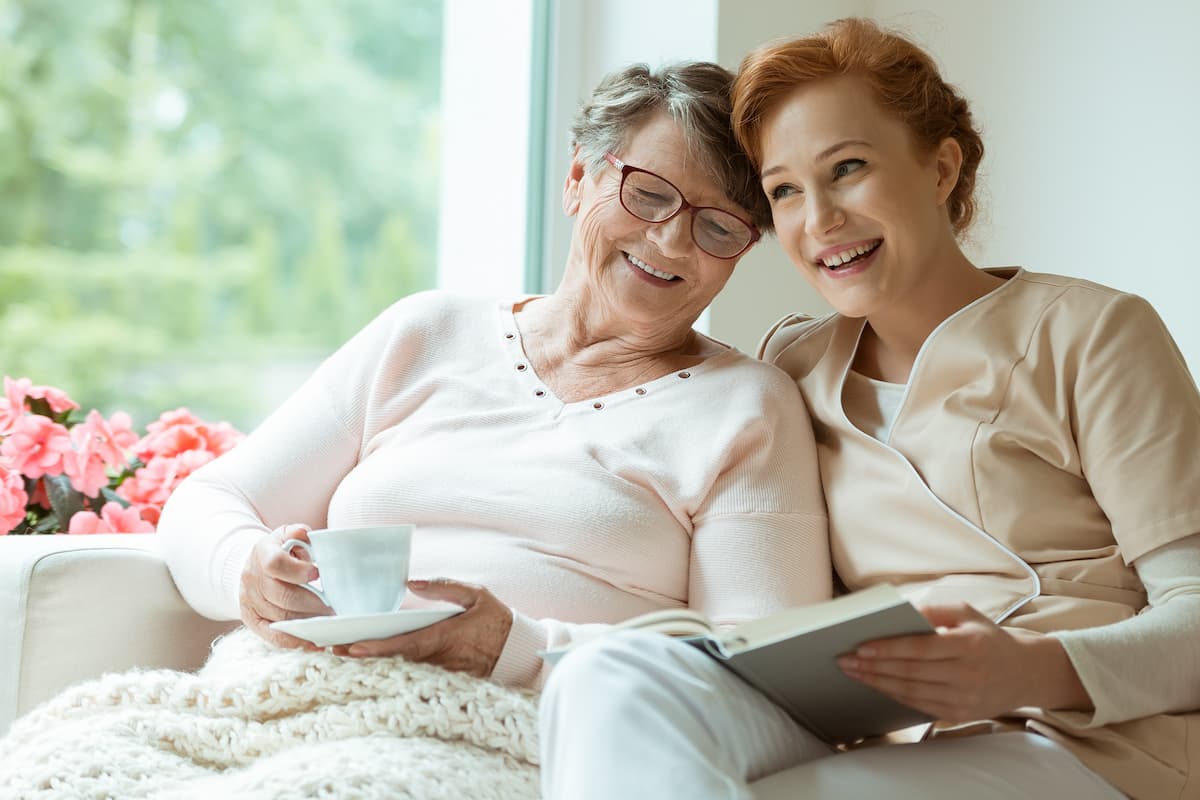 There are plenty of options out there for those who are considering short-term stays or long-term care. But if you're looking for an upscale independent living community that offers more than just respite care, look no further than Everlan of Hixson near Chattanooga, TN.
Our professional staff, amenities, and activities are elevated to meet the needs and interests of seniors. Welcome to short-term senior living luxury. Let's take a closer look at why this could be the right choice for a loved one.
Why choose short-term senior living?
Short-term senior living is ideal when a retiree needs temporary assistance while they recover from a medical procedure or illness. It is also an excellent option when family members cannot provide additional support for their loved one. The best reason is to take a trial run at independent living.
There are many reasons to choose short-term senior living at Everlan of Hixson over traditional long-term care facilities, such as:
Comfort: A short-term stay provides seniors with the comfort and convenience of home while receiving individualized attention and monitoring.
Quality Care: The staff at a community like Everlan of Hixson specialize in caring for seniors. They can connect you with health care providers that can support the recovery process. Additionally, our team offers attention, respect, and compassion. All are qualities that can keep a senior engaged.
Social Interaction: Our independent living community offers plenty of social opportunities for residents, which can help them stay engaged and active during their stay. Short-term stays prevent loneliness.
Cost: A short-term stay is often much lower than a long-term residence in a nursing home or assisted living facility. It's luxurious living at a lower price.
Short-term senior living and independent living are solutions to keeping older adults from experiencing loneliness. Losing mobility temporarily or having family caretakers go out of town can take away vital socialization opportunities.
It's not uncommon for a senior's health to slip due to limited interactions. Less socialization is an expressway to fewer opportunities for activity. Respite care and senior living communities work to prevent such a lifestyle.
How does respite care work?
At Everlan of Hixson, our respite care services provide supervision by senior care specialists in a luxurious independent living community. We understand that each resident's needs are unique. We will work with you and your family to develop an individualized plan supported by our community partners.
Our short-term stays allow seniors to experience an independent lifestyle without a lengthy commitment. Our upscale independent living community is designed with comfort in mind. We provide all the amenities one would expect from any top-tier residence.
For example, our upscale community offers chef-prepared meals crafted with farm-fresh ingredients and served in our cozy dining room. We also have various activities available, such as yoga classes, art classes, and movie nights. Our goal is to ensure comfort and satisfaction.
Our respite care includes:
A fully furnished upscale private living space
Breakfast and dinner prepared by our culinary team
Coordination of services to aid in the recovery process
Personalized wellness and social activities
Housekeeping
Access to all on-site amenities
Short-term stays can range from a handful of days to a few months. Respite care is an excellent introduction to senior living because it does not require upfront moving costs. This senior living solution also includes fully-furnished accommodations. The costs and benefits are similar to an upscale hotel that caters to a senior with unique needs.
Additional long-term care services in assisted living and memory care are available nearby at Dominion Senior Living of Hixson.
Everlan of Hixson: Upscale Independent Living in Chattanooga, TN
We provide Chattanooga seniors with an experience comparable to a five-star hotel! At Everlan of Hixson, our goal is to provide the comforts of home while offering exceptional services tailored specifically to their needs. Our senior living campus is an environment that respects independence and autonomy.
The team at our upscale independent living community creates a place where seniors can feel welcomed and respected. They can enjoy life on their terms. That includes seniors who wish to enjoy a short-term stay.
Our beautifully appointed apartments feature spacious floor plans designed for comfortable retirement living without sacrificing luxury amenities such as granite countertops or stainless steel appliances. Pet-friendly senior apartments are available in:
Studio
One-bedroom
Two-bedroom
Activities are a serious part of our upscale independent living community. We offer everything from games and social hours to casino nights and spa visits. There is always something fun going on for Chattanooga seniors!
Explore Short-Term Senior Living and Long-Term Upscale Independent Living in Chattanooga, Tennessee
Everlan of Hixson welcomes you to inquire about short-term senior living stays for added comfort or fun! Contact us to find out more senior living options in Chattanooga, TN.