Nestled at the foot of the Appalachian Mountains, Chattanooga and its surrounding areas offer an abundance of amenities that make it the ideal retirement destination for seniors.
So, why exactly might you want to retire in Chattanooga or nearby Hixson?
Affordable Living for Chattanooga Retirement
When it comes to living expenses, many seniors can accommodate their lifestyles and budgets in Chattanooga. With an overall cost of living index that is lower than the national average and no state income tax, you'll keep more of your hard-earned savings in your pocket. Seniors who are comfortable living in apartments, condos, or other types of residential communities can expect to find luxurious options that fit their budget.
If you're looking for an ideal senior living option in Chattanooga, consider Everlan of Hixson. Our community for independent living and short-term stays offers a range of spacious private apartments, all designed to promote self-reliance and well-being for our residents.
Nearby Medical Care for Seniors in Independent Living
Tennessee is home to a high quality of medical care, and Chattanooga leads the way in the state. Seniors living near Chattanooga have access to numerous medical centers and hospitals that offer specialized care.
The Erlanger Health System, for example — top-tier medical providers — offers specialized short-term care for seniors, with programs such as the Orthopaedic Institute and Pulmonary Rehabilitation Program. The help seniors may need to stay active and independent is just a short drive away from our community.
Outdoor Activities in Chattanooga
Retirement near Chattanooga gives seniors the unique opportunity to experience the beautiful mountain surroundings while also enjoying a bustling city life. The town has made a name for itself by offering some of the best outdoor recreational options in the country.
Hiking, biking, and fishing are just a few of the activities that make Chattanooga the perfect retirement location for seniors who enjoy an active lifestyle. With miles of bike paths, paved walking trails, and riverfront parks, seniors keep themselves active and engaged.
With Everlan of Hixson's prime location, our residents have easy access to a range of amenities and conveniences. From shopping and dining to cultural and recreational activities, there is always plenty to explore and enjoy in this vibrant area.
Culture in Chattanooga Senior Living
Chattanooga is also a cultural hub for art, music, and entertainment. Leading museums such as the Hunter Museum of American Art, the Tennessee Aquarium, and the Creative Discovery Museum all demonstrate the city's love of culture. Seniors can participate in social events such as festivals, concerts, and films as all of these events are included in the city's extensive calendar of events.
In addition, Everlan of Hixson is a community in and of itself, with a plentiful calendar of activities and events just for senior residents.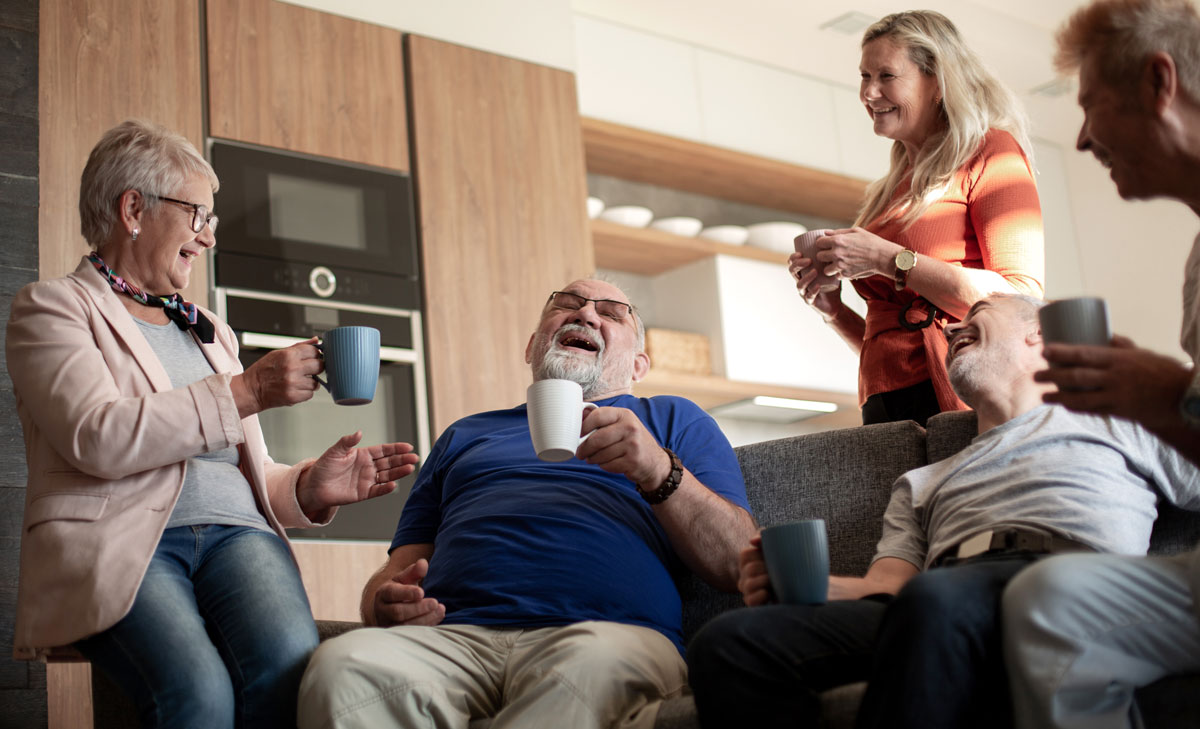 When it comes to retirement destinations, Chattanooga offers its seniors the perfect environment in which to live, play and socialize. From enjoying reasonable living expenses to high-quality medical care and many recreational facilities, seniors find solace by settling near Chattanooga, Tennessee.
If you're looking for a place to retire and call home, Chattanooga and Hixson are the places to be! Contact us to secure your new senior apartment at Everlan of Hixson.