Finding retirement communities that can keep up with your lifestyle is ideal. Retirement communities in Kentucky offer some of the most luxurious senior living services and amenities you could ever imagine.
The senior population will double in the next 40 years. People over 65 will soon make up 23 percent of people in the United States. They deserve housing that celebrates their lifestyle and caters to staying active and healthy.
Our community, Everlan of Louisville, is less than a 15-minute drive from Waterfront Park and Museum Row on Main. We provide an upscale destination for independent living in Louisville, KY.
Seniors 55 and older can relax and enjoy maintenance-free living in beautiful apartments. In addition to unwinding, older adults can stay active both physically and socially thanks to a full calendar of wellness programs, parties, activities, and educational events.
Independent Living, Louisville, KY Style
Recent retirees bask in the splendor of premium accommodations explicitly designed for older adult enjoyment. We understand how hard you've worked to get to this point. That's why our senior living community offers features such as:
On-site spa and salon
Fitness center and gym
Fine and casual dining
Dog park
Cinema
Game room
Paved walking paths
Outdoor courtyard
Bocce court
Transportation
Everlan of Louisville makes independent living contemporary with Wi-Fi and cable available in your new home. New residents can choose from surprisingly spacious studios, perfectly loaded one-bedroom apartments, and room to grow in two-bedroom apartments.
Choose the floor plan right for your lifestyle and enjoy what comes with them:
Full kitchens
Stainless steel appliances
Washer and dryer
Walk-in closets
Walk-in showers
Grab bars in the restroom
Premium flooring
Housekeeping and maintenance service
24-hour emergency response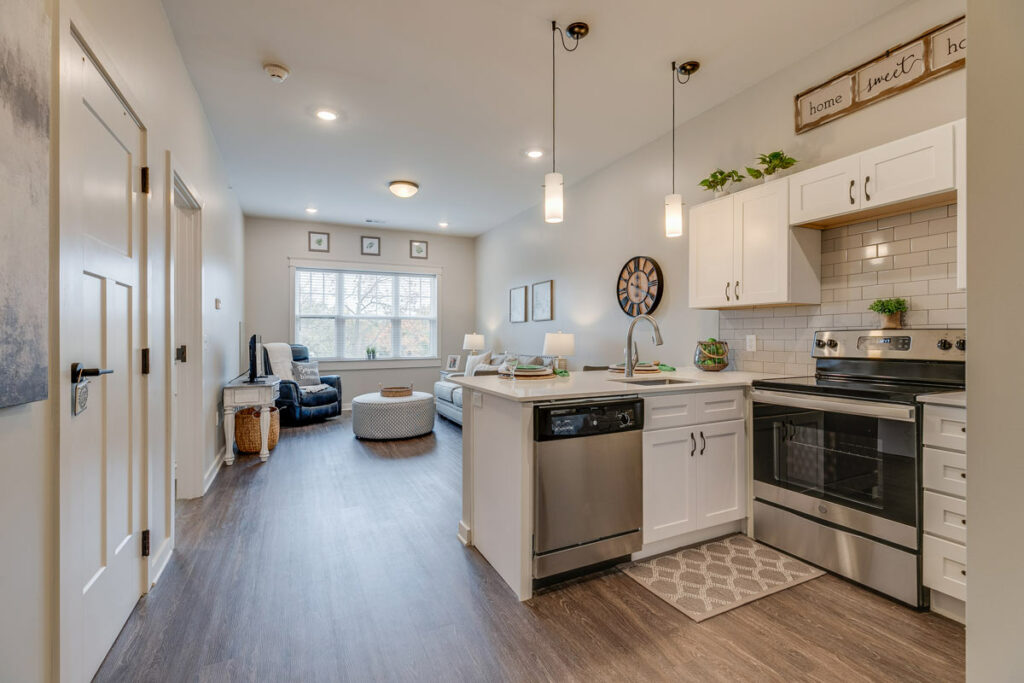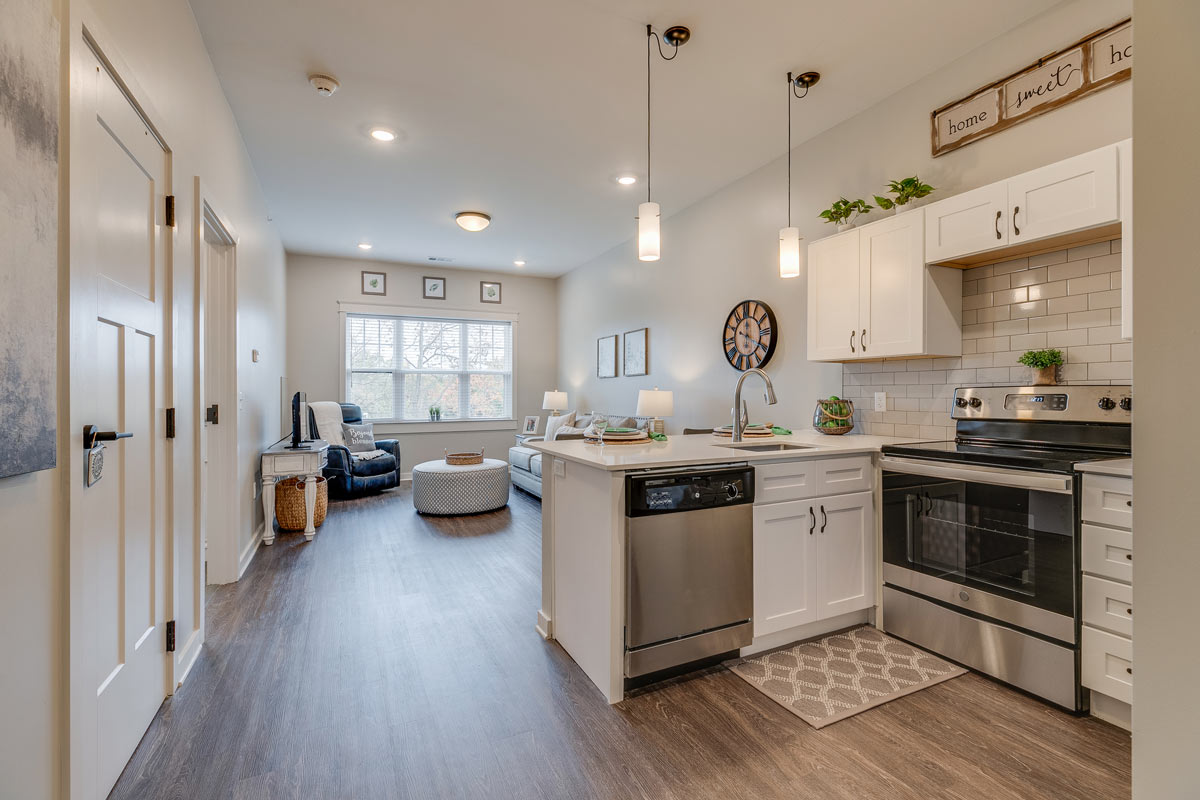 To enjoy your new retirement community, we built Everlan of Louisville to grow with you and offer services you may need in the future.
Luxury Independent and Assisted Living
Many retirement communities don't offer extensive senior care services. Predicting the future is impossible, but it's nice to know that assisted living services are readily available. Everlan of Louisville will work with you to outline a personalized care plan that encourages you to continue living an independent lifestyle.
Assisted living services offer:
Activities of daily living assistance as needed
Medication management service
Physical rehabilitation
Care in the privacy of your home
Transportation to and from medical appointments
What are the benefits of senior living in Louisville?
At Everlan of Louisville, we orchestrate a detailed social events and activities calendar. Seniors love the opportunity to bond at our exclusive resident events and special celebrations.
You're free to do as you please, but if you're ever bored, you can always join a group going to the KMAC Museum or taking a behind-the-scenes tour of the Louisville Slugger Factory.
Our location in the Northfield neighborhood offers seniors easy access to enjoy shopping, entertainment, and local restaurants. Less than a five-minute drive from your new home, take advantage of places like:
The Fresh Market
Louisville Tennis Club
Grassa Gramma
For the times when you don't feel like utilizing your kitchen to make nutritious meals, come down to one of our dining venues and leave the cooking to our culinary team. Enjoy delectable chef creations in the restaurant-style dining room, or grab something fast and casual in the bistro.
What's the difference between independent living and nursing homes?
People new to senior living might not know about the differences between types of senior living communities. The main difference between the question above is that independent living offers hassle-free and social living. The function of a nursing home is to return you to that lifestyle.
Nursing homes or skilled nursing facilities offer medical care to seniors who cannot live independently following an injury or procedure. Because these facilities provide in-depth care, Medicare usually covers temporary stays.
Independent living involves living in an apartment community designed for senior success and enjoyment. It's a retreat of social clubs, fitness groups, and older adults who want to get the most out of life. At Everlan of Louisville, we also accommodate short-term stays.
Personal care services and memory care for seniors living with dementia are also available at our on-location sister community, Dominion Senior Living of Louisville.
Discover the Perfect Senior Living Community for Your
Older adults who want to live to their fullest potential are encouraged to visit our luxury retirement community in Louisville, KY. Contact us to take a personalized tour with a senior living specialist.