Old age can bring about multiple challenges, including loneliness and isolation for seniors. Unfortunately, this is sometimes the case for seniors residing in long-term care facilities.
While starting a brand-new life can seem challenging, luxury assisted living communities specifically designed to offer a better living experience may be the haven residents need.
One perk of transitioning to luxury long-term care (Louisville, KY residents at Everlan of Louisville have found) is the opportunity to develop significant friendships with other seniors and caregivers. Today, we'll explore the importance of fostering long-lasting relationships in assisted living and the significant effects they can have on the lives of seniors.
Increased Companionship and Socialization in Senior Care
Louisville, KY retirees tend to find that loneliness is one of the most significant issues in long-term care facilities. It can result in depression, anxiety, and a host of other physical and mental problems. Having regular interactions and engagements with fellow residents and caregivers can combat feelings of isolation.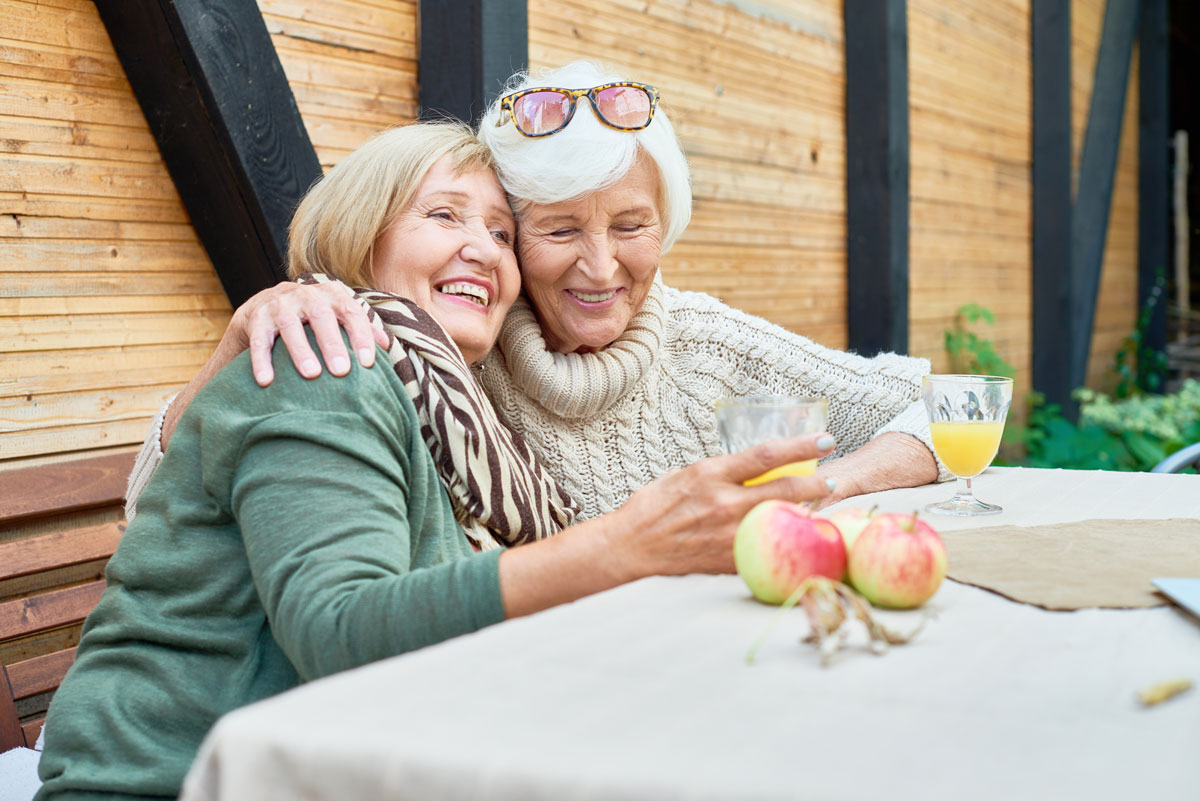 Talking with others and sharing experiences, ideas, and stories are quite beneficial to seniors living in assisted living facilities.
Reduced Risk of Cognitive Decline
As individuals age, cognitive decline is common, especially for those with Alzheimer's or other forms of dementia. Nevertheless, socialization has proven to help reduce the risk of cognitive decline or delay the onset. In assisted living communities, residents have an extensive network of people around them with whom they can communicate, share their experiences, and better relate. Exchanges like these help to improve cognitive function through mental stimulation.
Improved Quality of Life
Interacting with individuals who share your philosophies, interests, and passions fosters instant rapport and provides a sense of belongingness. These bonds that seniors form with each other and their caregivers lead to the development of supportive and caring relationships. With adequate support and care, seniors in assisted living facilities can embrace their retirement years with enthusiasm.
Facilitation of Physical Health
Maintaining a robust social life in assisted living communities can have an impact on overall physical health. Physical activities that encourage socialization, such as group exercise classes or adventurous outings, are particularly beneficial. An active, stimulating environment can lead to better management of chronic health conditions that commonly affect seniors.
Long-lasting Friendships in Long-term Care
Louisville, TX residents know that the hallmark of the most substantial and deepest relationships is a feeling of genuine friendship and companionship. Friendships shaped in luxury assisted living facilities are often more than mere acquaintances; they're nurturing, authentic relationships for the rest of seniors' lives. The supportive environment in assisted living facilities offers older adults the opportunity to meet and share time with like-minded people.
Ultimately, developing long-lasting friendships with fellow residents and caregivers in luxury assisted living can lead to numerous benefits that improve the quality of life for retirees. The opportunity to meet new people encourages socialization, and combined with expert care services, it can lead to overall better senior lifestyles.
If you want to provide your loved one with similar advantages, look into Everlan of Louisville. Contact us for more information on how we can provide excellent, luxurious living arrangements alongside supportive and caring relationships.