Independent living is a type of senior housing designed for those who are able to live on their own but want the amenities and social activities that come with living in a community.
Independent living is perfect for seniors who are looking for an active, social lifestyle without the hassle of maintaining a home. When considering the costs of independent living, factor in what you'll be saving by down-sizing from your current home.
You'll also save on maintenance, home updates, and costly repairs. These can really add up when you're trying to make your home more modern and comfortable. According to Home Advisor, the average cost of updating just one bathroom can range from over $6,000 to over $16,000. Imagine the peace of mind that comes with having a beautiful, modern home that you won't have to worry about updating.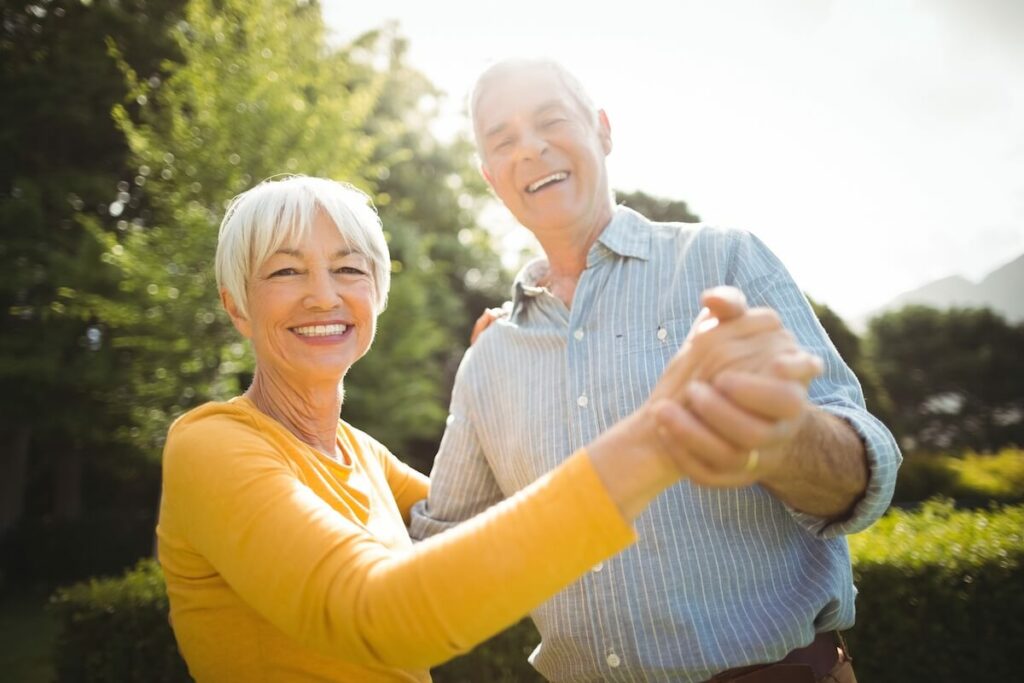 What Do Independent Living Communities Offer?
Independent living communities offer seniors a chance to live in a supportive environment with like-minded individuals. These types of communities promote socialization and provide opportunities for residents to interact with one another through activities, clubs, and outings.
If you're considering making the move to an independent living community but are unsure if it's the right fit for you, many communities offer short-term stays. This allows you to test out the community and see if it's somewhere you could see yourself calling home.
The bottom line is that when considering the cost of luxury senior living, factor in all of the amenities and benefits that come along with the new lifestyle you'll have.
Senior Living, luxury lifestyle
At Everlan of Louisville, we offer our residents the best of both worlds – the modern luxury of our brand-new apartments combined with the Southern charm of Louisville.
Our Independent Living residents enjoy access to all of our world-class amenities, including:
A state-of-the-art fitness center
An on-site spa
Maintenance-free living
Housekeeping
And more!
Community services and amenities
If you're considering luxury senior living, you're probably wondering if it's worth the price. The answer is yes – and here's why. At Everlan of Louisville, we pride ourselves on combining modern luxury with Southern charm. Our community offers a boutique experience, with all the amenities and services you need to enjoy your retirement years. And unlike other communities, we offer short-term stays for those who are unsure of whether or not they want to become full-time residents. We believe that everyone should have the opportunity to experience our community and see what we have to offer.
Still not convinced that luxury senior living is worth the price? Here are some more reasons to consider making the move:
You deserve the best of the best in your retirement years.
Luxury senior living communities offer a wide range of amenities and services, so you can live your life to the fullest.
Our team of experts is here to help you with anything you need, from transportation to concierge services.
You'll have peace of mind knowing that your security is our priority and you're well cared for.
Modern, upscale comfort
Everlan of Louisville is synonymous with senior living luxury. Here, you'll find all-inclusive pricing and supreme comfort. Residents enjoy top-notch amenities like private maintenance-free apartments, and home-style meals, and receive assistance with daily living when needed. Experience the good life with:
Blended fine and casual dining
Lounge/bistro
Salon/spa
Fitness room
Game room
Beautiful courtyard
High-speed Wi-Fi and cable TV
Theater room
Dog park
Walk-in closets
Washer/dryer in each unit
24-hour emergency response
Transportation
Housekeeping
If you're unsure about independent living, Louisville seniors also have access to short-term or respite stays. This is a great way to test out senior living. Luxury, amenities, activities, dining, and more await at Everlan of Louisville. Now is the time to make your retirement dreams a reality.
What are you waiting for? Contact us today to schedule a tour. We can't wait to show you around our beautiful community!
Do you have questions about independent living? Louisville luxury respite stays, or pricing? Our team is here to help. Send us a message and we'll get back to you as soon as possible. We hope this has helped you see why luxury senior living is worth the price.
Thanks for considering Everlan of Louisville as your next home!
If you have any questions or would like to schedule a tour, please don't hesitate to contact us.